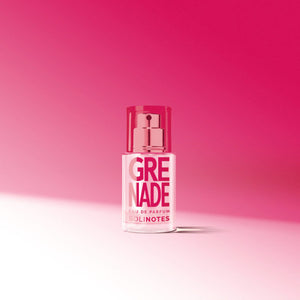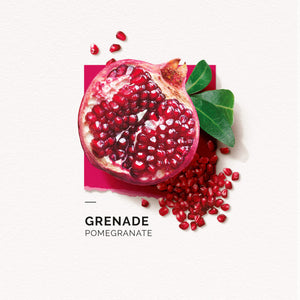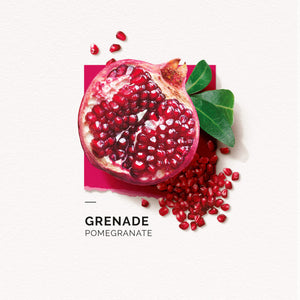 Grenade | Perfume 15ml
Pomegrenate | Grenade
By biting into a juicy Pomegranate, we imagined a gourmet fragrance with fruity and energizing tones.
In the top note, the citrus accord is tangy and refreshes the fragrance with zest and radiance. Blackberry, Raspberry, Redcurrant and their red fruit notes combine in the heart with pomegranate with exotic accents. The fragrance is tinged with small ruby ​​grains... For a vitamin-packed, sparkling water!
In the background, Musk underlines the fragrance with its softness and sensuality.
WE LOVE CLEAN BEAUTY! Only the essentials: alcohol of natural origin, perfume, a little water and that's it!